Seattle: 30-33
San Diego: 28-34
SUMMARY
| | | | |
| --- | --- | --- | --- |
| | MARINERS | PADRES | EDGE |
| HITTING (wOBA) | -52.5 (29th) | -25.2 (23rd) | SDN |
| FIELDING (UZR) | 12.3 (8th) | -13.2 (23rd) | SEA |
| ROTATION (pRAA) | 13.0 (9th) | -13.7 (22nd) | SEA |
| BULLPEN (pRAA) | -10.9 (23rd) | 0.3 (13th) | SDN |
| OVERALL(RAA) | -38.1 | -51.8 | Seattle |












See, I told you the Rockies were not a bad team. Did you listen? No, of course not. I do not know why I even try. You just ignore everything I try to tell you. You are not even listening right now, are you? You know, some day you are going to end up on the street at the pace that you are going and then what are you going to do? Because I am sure as hell not going to be interested in your pleas of ignorance after I have tried so hard to get through to you. Shape up, mister. This is your last chance.
GAMES
Game 1: Felix Hernandez vs. Kevin Correia
Game 2: Garrett Olson* vs. Chad Gaudin
Game 3: Brandon Morrow vs. Josh Geer
The Padres rotation for this series is in both alphabetic order for this grouping, but also within the entirety of San Diego's starting pitchers. I wonder if their manager noticed the same thing and got the same sort of weird pleasure out of it that I did. Is that weird? I hope it is not weird. Maybe I am just ingrained to prefer patterns.
Kevin Correia might win the award for league average pitcher of the year so far. I'll just go down the line with his park-adjusted numbers compared to the NL average for starting pitchers:
Strikeouts: 16.7% vs. 17.5%
Free passes: 9.8% vs. 9.6%
GB: 32.1% vs. 31.3%
FB: 20.7% vs 20.9%
LD: 13.5% vs. 13.3%
IF: 5.1% vs. 5.2%
BT: 2.1% vs. 2.1%
HR/BIA: 6.8% vs 6.8%
That makes Correia pretty boring, which explains why he plays for the Padres.
Chad Gaudin is a pitcher I have brought up as possible cheap depth options each time he hits the freely available talent pool and each time some other team signs him and he makes me look stupid by pitching like crap. Oh wait, no. He pitches exactly like a back of the rotation starter, posting tRA+s a touch above 90. Did I mention he costs nothing? And he is 26. Anyways, what Gaudin brings to the table is good stuff and some control issues somewhat mitigated by the suggestion of being a ground ball pitcher.
That reminded me of Cha Seung Baek, who I noticed has not pitched for the Padres this year after posting a 109 tRA+ over 113 innings last year. It turns out Baek has been shut down with some mysterious forearm soreness that an MRI cannot diagnose and the Padres recently transfered him from the 15 to the 60-day Disabled List after he left his latest rehab start with elbow pain. Consider that your annual Cha Seung Baek update.
Josh Geer was pretty good in Double-A two season ago, but that was mostly on the strength of his ground ball and consequently, his home run prevention ability. He was merely average last year in Triple-A and he is definitely below average thus far in the Major Leagues. In all three season he has run strikeout rates below average.
THIS SERIES BROUGHT TO YOU BY: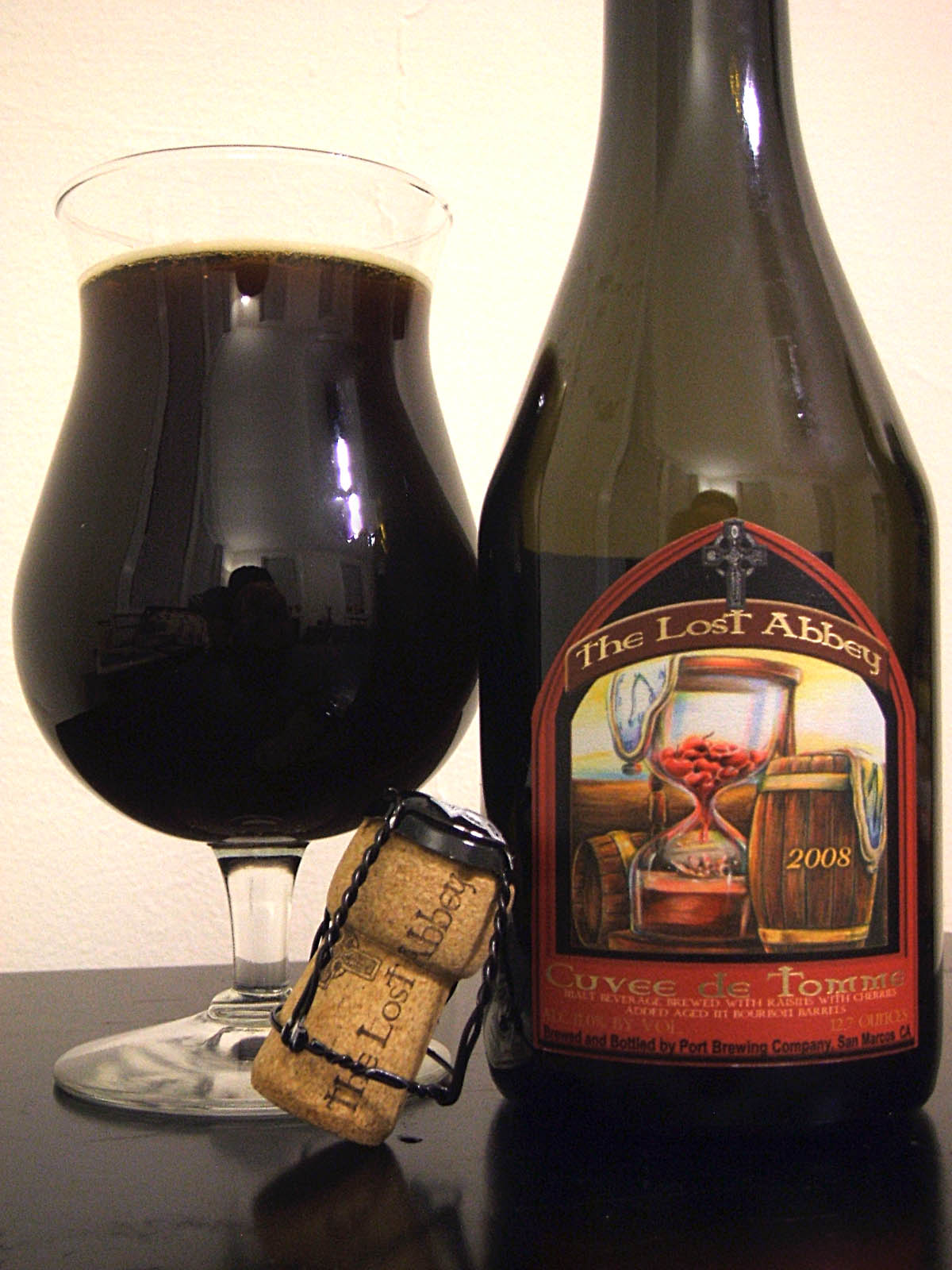 Cuvee de Tomme
Pizza Port. San Marcos, CA

I had this at Brouwer's during sour fest. Pours a black hue with a small ring of head. The aroma is subtle, slightly tart dark fruits and leather. The taste is a huge burst of sour like biting into a liquid sour patch kid. Candy sweetness along with the potent sourness. The sour lingers on the palate but never burns, very smooth and inviting.