It's July and the Mariners are out of contention, which means it's time to start thinking about who will be traded. Since the Lookout Landing authors have a very good trade analysis series started, there is a high probability that they will cover many people who will no longer be part of the club by August. In this post, we'll be taking a look at a more creative possibility.
I apologize in advance for the lack of statistical rigor in this one. I will chalk it up to my being a lazy schmuck wanting to crowdsource some of the current thinking on Walker's progress in the minors. Evaluating minor leaguers is more art than science, and I can't find my Bob Ross videotapes so no art for you.
I also would not be surprised if much of the argument for or against trading Walker is more philosophical and emotional, than statistical. Because really, consider how many youngsters have come up in the last couple months, and how much Cerberus plus Erasmo and Maurer (wouldn't that make them Hydra?) have fought injuries and adjustments. Walker is the only healthy, promising, high-ceiling starter out of the lot of them. He's easy to use as the "would you trade X to make the team better" high water mark. He can be a stand-in for how one feels about the health of the M's and potential of the team in the next 18 months.
More bluntly: Doesn't how you feel about the last 6 weeks of performance from the 2013 M's, color how you consider a trade of any significant player not on a 1-year deal? Are the M's still in perpetual rebuild mode? Are there untradeable assets in the M's org now, apart from Felix and Seager? Are the M's buyers or sellers? Could not Walker be considered to be the undead cat in Schrodinger's famous evil box, a sign of an M's team that both is and is not looking really good?
That's my rationale for not wandering the digital landscape scraping together marc w, JY and Prospect Insider posts, only to be told my scouting report info is several hours out of date or that I'm using minor league sample sizes incorrectly.
WHY HE'S ATTRACTIVE
Young, under a bazillion years of team control, has stayed healthy, prominent in the 2012 Futures Game and many prospect lists, here's a scouting report from a year ago, rada rada rada what have you been under a rock or something?
People much smarter than I, and more handy with minor league stats and their interpretation, can make the numerical argument for why he's a top prospect in the game. (Actually, make such an argument in the comments and I can update this post with proper attribution...)
WHY HE'S NOT
POSSIBLE INTERESTED TEAMS
Pretty much any team that could stand to upgrade their pitching depth. The Red Sox could use it more immediately. About the only ones who likely wouldn't need it seem to include the Cards, Padres and Rangers.
WHY A TRADE WILL HAPPEN
The most obvious reason is... well, LL 1.0 member Fett42 once famously described this sort of phenomenon (1):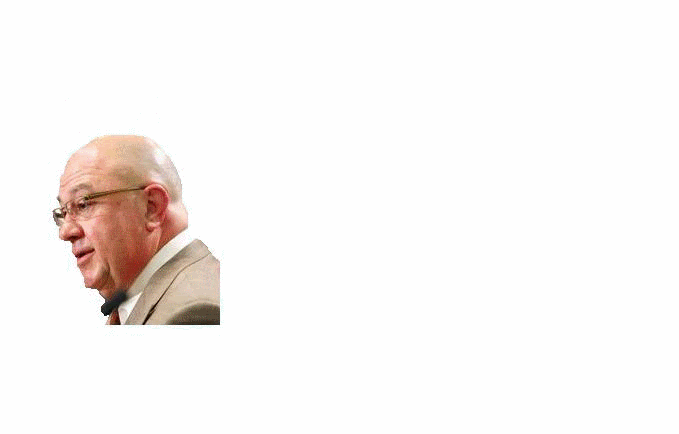 A slightly less flippant point might be made from a quick peek at the 40-man roster and the AAA roster. Specifically, at the outfielders.
If one assumes Guti is a lost cause (spoilers: he is), then the current best case healthy outfield, defensively, is Saunders-Chavez-Ackley in whatever alignment makes sense to you. For offense, this year, the best case healthy outfield is, strangely, Ibanez-Saunders-Bay.
Of the outfielders on the 40-man, only Condor, Ackley, Morban and Peguero will be here next year. Hands up, anyone who believes Almonte, Romero and/or Tenbrink can make the 2014 team out of next spring training.
Ah, but what about free agents, I hear you say, and when I hear you start a sentence with "ah", I imagine you in a top hat and a monocle. Arguments can be made - have been made - for going after say Shin-Soo Choo or Jacoby Ellsbury, sure. But one can point to Josh Hamilton and Albert Pujols as recent examples of how even premiere free agents aren't always an automatic boost, as well as citing Michael Bourn, Nick Swisher and Justin Upton as evidence that getting players to come to Seattle isn't straightforward. Also, beyond Choo and Ellsbury, there isn't much that's inspiring or available in next year's free agent class. If the infield we're seeing now isn't a mirage, patching together a replacement-level outfield the way it's been done this year will not make 2014 too much better than 2013.
So if one does not take plugging holes in the OF with free agents as a given, then the outfielder depth in the organization badly needs help. Trading Walker would enable Z to have his best shot at immediately, significantly upgrading one or possibly even two outfield positions with more than average talent.
WHY A TRADE WON'T HAPPEN
Hey, let's go right back to the same rosters we looked at before, only now looking at the starting pitchers. We already have Felix and Kuma, yay. Erasmo would hopefully settle into a #3 spot. Maurer was rushed, but likely could make the team out of 2014 camp. Paxton might be figuring things out, and Hultzen's shoulder issues this year might be behind him by spring. But as this year's injuries showed, one can never have enough pitching depth, and Walker appears to have the highest ceiling out of any of them.
And if Walker's potential is lived up to at all, we would all love to see a Felix-Walker-Kuma-Erasmo-whoever rotation.
Finally, a much more subjective point is Z's own sense of job security. Z's trade history is kind of hit or miss. Given the choice between seeing Walker come in as a as-guaranteed-as-any-pitcher-ever-is sure thing in the middle of the rotation, or potentially adding "the guy who traded Walker" to the list of fan grievances after "the guy who got Figgins", he might be a bit gun-shy.
What do you think, sirs? (And ma'ams?) Is Walker tradeable this summer, the summer of 2013?
(1) Please do not take this as cheap rec whoring.(2) Do not rec this post solely for the nostalgia of seeing the brain spiders gif again. Go bask in it at its original post if you like.
(2) I am not saying this as some reverse psychology trick to simply get you to rec this post.(3)
(3) Yes I am.